I couldn't make this sh*t up if I tried!

Jul 21, 2010
7,219
728
Country

USA
Bulldog(s) Names

VEGAS and REBEL
OK so I signed up for the Christmas secret santa, I stated Vegas LOVES stuffies, but can not have hard eyes or noses, because I am afraid he will choke, I was a bad bully mommy and bought him a stuffie monkey with hard eyes, This is the result, I caught him BEFORE he was able to chew on them, his mission was to just get them out, but now, I KNOW, ONLY soft eyes and nosed for his stuffies!!!! This Monkey is only 3 days old.
Yikes it's like scarey~!!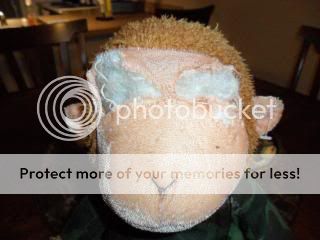 Last edited: