Jan 19, 2017
4,187
352
Country

USA
Bulldog(s) Names

Bella (EBD) Roxy (pit mix) Tyson (pit mix) Sadie (boxer)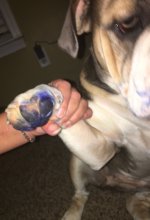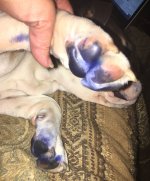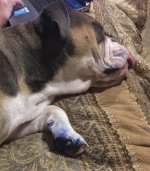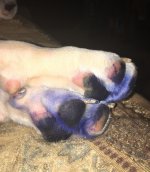 Omg..... the little ****...
A friend came over and of course she was jumping all over him. Unfortunately that's when we noticed the ink..... ALL OVER HIS SLACKS. Front and back.
My son actually said what did a pen explode in you pocket or something???
Then we noticed all of the BLUE paw prints all over the tile floor.....