Dec 20, 2012
336
12
Country

USA
Bulldog(s) Names

Sir Rumble Pig Peterson AKA Rumble
Here are some new pictures of Rumble who is now 7 months old! Time is going by so fast.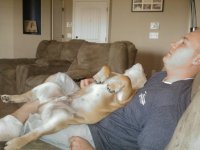 Sleeping on dad's lap after an exhausting day.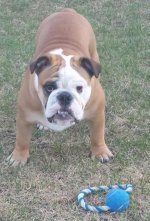 Outside playing and finally starting to show that bulldog look!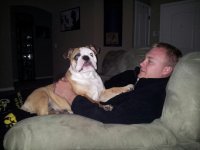 On dad's lap again...seems like he favorite place to be.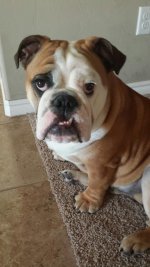 Showing me his Elvis impression!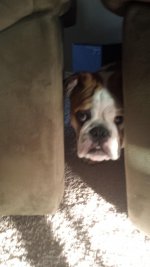 Upset because he can no longer fit between the couches and treat the house like a race track!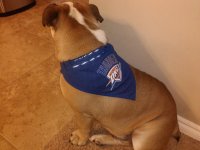 Supporting his Thunder!