Owner/Administrator

Staff member
Community Veteran
Jan 28, 2010
24,755
1,242
Country

USA
Bulldog(s) Names

The Home of the Desert Sky Pack
Welcome Members!! Thank you so much for voting for the Bulldog of the Month!
We are trying something new, and that will be open voting for the Bulldog of the Month contest to a lot more members of the forum.
In order to vote, you must be registered for a certain number of days, and you must have a certain # of posts in our forums.
All 4 paw members can vote
.
Also, here is the two steps to take in order to vote from using the Tapatalk app.
Click the 3 dots in the upper right corner, then choose "web view"
Please review the rules for this month's voting poll:
This month's theme:

Beautiful Bulldog Smile

!!!
Please cast your votes using the THEME--- not all submitted photos are related to the theme for the month.

You may now choose as many photos as you wish, but do not choose them all or no one will win, right?!

CLICK on the images to make them bigger, they look much different when enlarged!

You may now choose your own photo if you believe it is the best of the selections.

Choosing between the adorable bulldog photos can be very difficult, unsettling, disturbing, and even life threatening!

Choose the ones that make you smile

I have only one thing to say, GOOD LUCK not choosing all of them!!! Let's get on with it shall we?
1.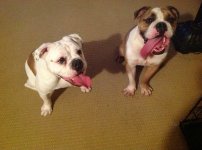 2.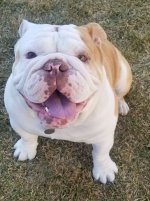 3.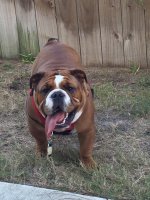 4.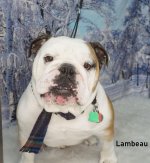 5.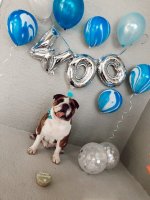 6.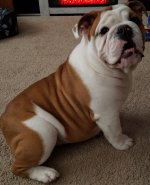 7.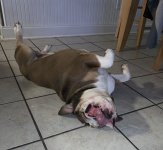 8.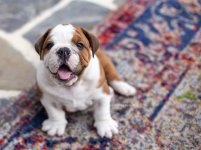 9.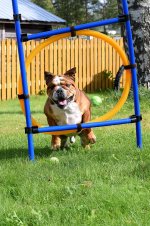 10.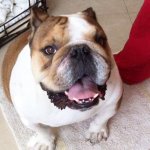 Thank you for voting!