I'm not OCD....now who moved my bulldog?

Staff member
Community Veteran
Jul 28, 2011
47,783
2,598
Country

USA
Bulldog(s) Names

Lambeau, Chelios (Frenchie), Nitschke (2004-2011) and Banks (2005-2014)
Here are some random pictures of her during the ride from PA to VA, to be with her new family!
These are her in the back seat of the van at the beginning of the day around 9;00 AM... she is a great traveler!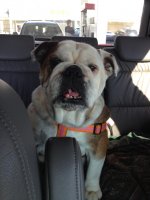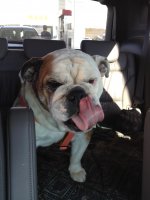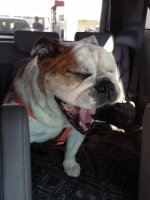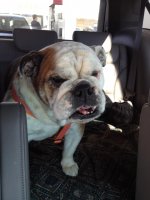 This was around 11:00 in Maryland at a rest stop for potty break and a little walk, where she was demanding attention form anyone that passed her by!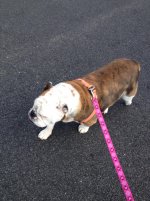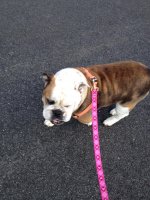 Towards the end of the ride in Virginia, she was in the co-pilot seat and eventually found a way to sleep for a little nap!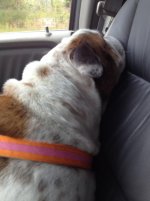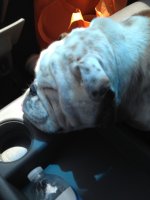 love this baby girl to pieces



and wish her all the happiness in the world with her new Mom and Dad! @
Bella and Dozers Dad
and @
Jenns
--- keep in mind, I am safe but will be stalking for pictures and updates