May 1, 2010
1,316
56
Bulldog(s) Names

Mona Lisa and Leonardo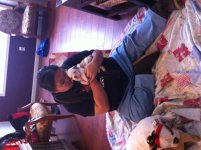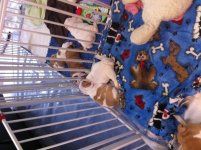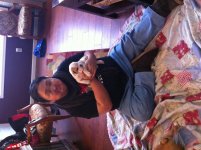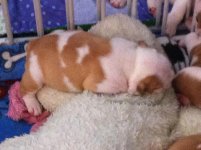 View attachment 62625
View attachment 62626
View attachment 62627
View attachment 62628
He was only 3.5 oz when born, so they named him "itty bitty". We braved a 3 hour drive one way in a snow storm and actually had to park at the end of their driveway because it had snowed so much we couldn't get up their driveway. He was worth it, though.
I can't figure out how to edit the pictures to make them upright.
We tried the foster route and it sadly didn't work. Mona will be 6 in February and we've been told this is the best age to get another dog for her to adjust to. We are very very lucky.