Oct 15, 2012
477
33
Country

USA
Bulldog(s) Names

Lady Guinevere, Little Be
I have lots of pictures to share. The girls get along great and they are so much fun. I thought I was getting another bulldog for me, maybe a little for Guinevere... What really happened was my husband was instantly in love and Little Be seems to really adore him too. She climbs up in the bed at night and smothers him with kisses while he's sleeping. I find it hilarious. I usually ask her to stop when he starts fidgeting like he's going to wake up. I couldn't be happier that he's so in love with Little Be. Don't get me wrong, he loves Guinevere too, but it's another dynamic going on with Be. Little Be is definitely stronger than Guinevere and she knows how to use it to her advantage. The only thing she can't win at is snuggling with Mom. I certainly do snuggle with Be, but Guinevere claims the spot next to me. She will not back down. Little Be may bowl her over and get in there but Guinevere will come right back and is relentless. It appears that Guinevere is mom's dog and Little Be is dad's dog. I guess I'm okay with that, I was planning on them both being mom's dogs. Shhhh. I just wanted to stop in and say life is good.There are a lot of sleeping pictures in here- I can't help that they are so cute when they are snuggling.
---
The hubby is smitten with Little Be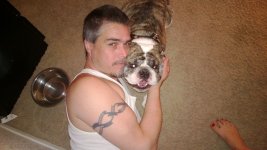 Tug-o-war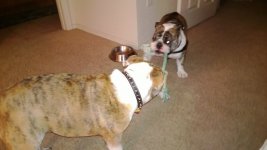 Little Be's first night sleeping in bed with everyone- she hated it as you can tell!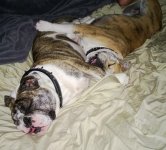 Best friends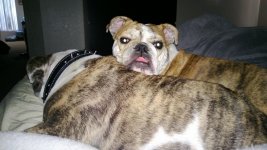 Someone was a little jealous and needed some extra love <3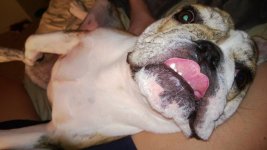 Big butts!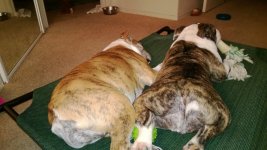 Little Be really wants the bone that Guinevere won't give up!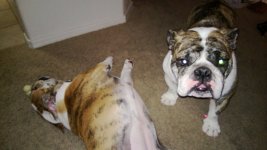 Everyone has bones!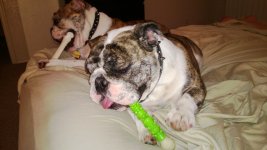 Little Be!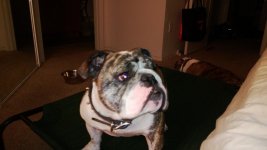 Who loves the bed?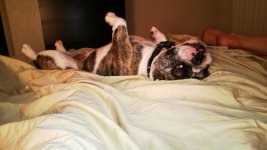 More tug-o-war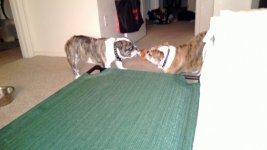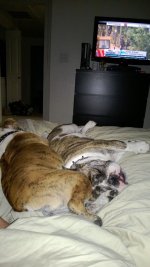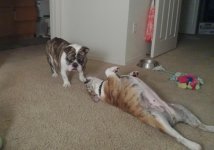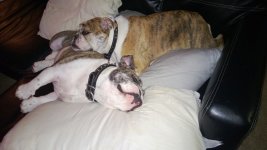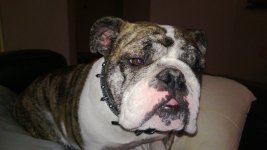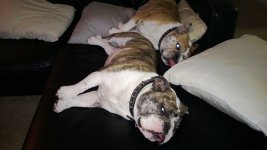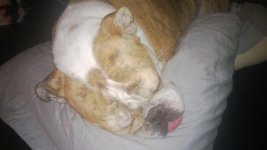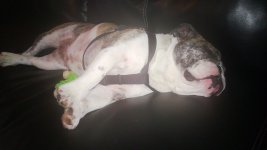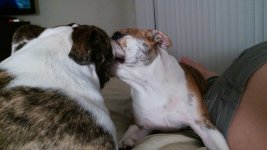 This is how I went to sleep last night. Guinevere claims mom so she snuggles up next to me (with the wrong end last night

)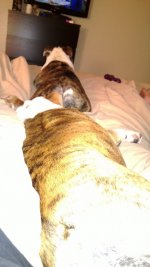 This is how we wake up