Skinny-Dippin' Smokin' Tidy Bowl Bionic Woman

Jul 18, 2013
6,940
593
Country

USA
Bulldog(s) Names

Brutus, Frankie, and Jack
I find it funny that like skin kids, fur babies have different personalities also. This is how mornings in my house go. The maniac Brutus has to potty first thing in the morning. Ok, but he has to do this with all of his favorite toys and WILL NOT go without them. Ok. After potty, it's ON! PLAYTIME! Ugh....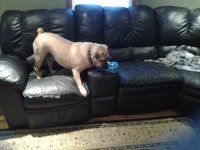 Now his puppy brudder Frankie likes to rise around 9:30 with minimal fuss.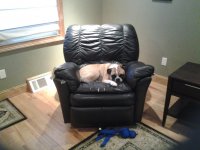 Does anyone else have two with completely different personalities??