Oct 15, 2012
477
33
Country

USA
Bulldog(s) Names

Lady Guinevere, Little Be
So this morning I decided I wanted to take a bath. Guinevere really thought the bath should be for her... To be fair to her, the master bathroom just has a shower, so if I take a bath it's in "her" bathroom. First she decided to just jump in when I pulled the curtain back.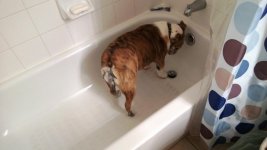 Then I let her know it was a bath for mom and she stood over the tub to supervise the water filling up!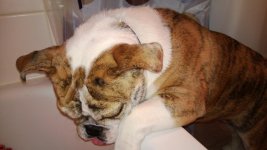 Are you sure this bath isn't for a puppy?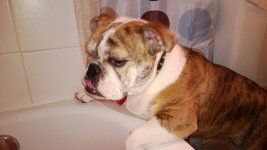 Maybe I should just test the water for you and make sure it's the right temperature.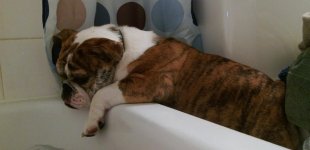 That water sure feels good, you're positive it's not for me?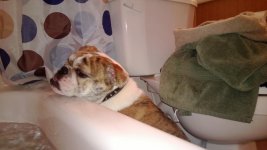 What a bad mom I was for enjoying my bath instead of letting Guinevere enjoy it! She certainly expressed her disappointment