So my gf and I have been searching and doing tons of research on English Bulldogs and we know its a perfect fit. The only thing that doesn't match well with us is the price. I have a job, fresh out of college and my gf and is continuing on to grad school so unfortunately a $2000-3000 price tag is well out of our price range. I found someone looking to sell puppies that are from a full english bulldog mother and a half english half american bulldog father. (i'll put up some pictures of the parents and the puppy) Both parents look like english bulldogs, but i'm worried that i'll end up with a dog that's not what i'm looking for when its grown up.
I was hoping some of you seasoned vets could help me out and tell me what you think. I like the little guy as a puppy, I just want to be sure he'll look like an english bulldog when he gets bigger.
Here's the pictures of the Parents and the little guy we're considering.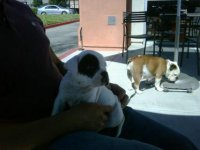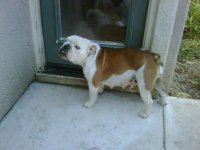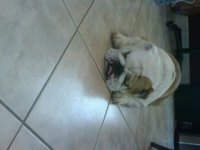 Thanks in advance for the help!