Jan 19, 2017
4,296
572
Country

USA
Bulldog(s) Names

Bella (EBD) Roxy (pit mix) Tyson (pit mix) Sadie (boxer)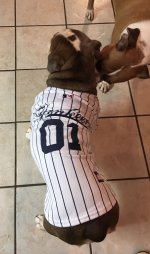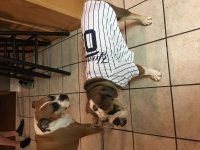 It's a large and a little too small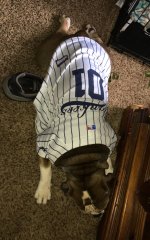 It's so cute though......
Also on a good note It's the first time ordering from chewy.com and will definitely be shopping with them from now on!
So I called to see if I could get a larger size for her. They said they would ship it out Monday. (Not sure if it will be here by Halloween but....)
They also credited the amount back for the large and told me to just donate it to a local shelter instead of sending it back to them. That is awesome customer service if you ask me! Thank you so much chewy.com!