Queenie

Mar 11, 2011
12,680
873
Country

USA
Bulldog(s) Names

Emma, Charlie, Milo, Peekaboo and Jack
Emma and Wilson absolutely are obsessed with their new Giant Kong. Jack didn't have much interest in it though. I finally had to put it away. A special thanks to Phil for sending some of these for the next auction and one for my Hooligans.

@<pdolphin27
Emma's fun - she took it under the deck and to a shrub...she's such a toy horder.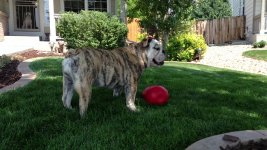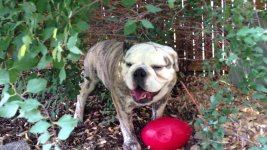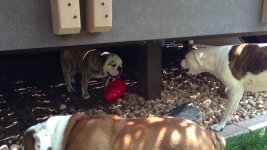 and Jack just watching the fun.
Wilson's fun. He really liked it. I had to put Emma in so he could play with it.
The steal and the sidewswipe

It was getting too warm outside so I stuck it in the pool, he actually got it out to my suprise.
Last edited: