This has been a weird kind of summer so far, we actually got rain but it was also in the 90's so it's sticky and hot and these two love the A/C. Elsa has made herself at home and has learned the lay out of most of the house, when she makes her way into our bedroom she climbs up on the bed and goes to sleep it really is sweet. She has to wear underwear now at night because she cannot hold her pee all night long which is fine because she's been through so much we can't blame her for anything.

Maggie crocheted her panties without a pattern and added elastic to it and it fits like a glove, really blew me away and when she wears them we don't have to wash all of the blankets that she sleeps with. Buster loves Elsa and is always by her side and he now has his little bed next to her area in our den and they nap together..it really is working out well.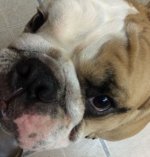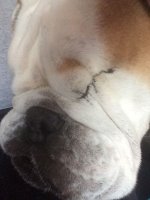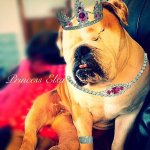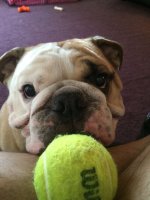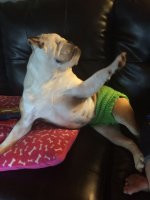 when we watch Jeopardy she raises her hand because she knows all the answers!