Auction ends on SUNDAY, OCTOBER 9th!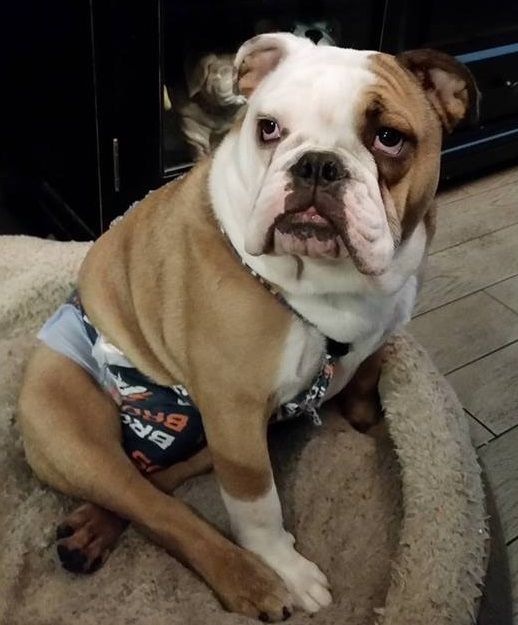 Peyton, happy to be saved by Moe Moe's Rescue of the Rockies!
Welcome to our October 2016 auction!
Your bids are going to help 2 bulldog rescues who have many Bulldogs that are in need of medical care:
Moe Moe's Rescue of the Rockies
Bullies 2 the Rescue
To those who are new to the forum, the auctions will run from October 3rd-October 9th, ending at 8PM EST.
100% of the proceeds will go to the above rescues we are hosting this auction for!
Please visit the following forum to view the auctions that are available:
AUCTIONS FOR CHARITY
Auctions will end at 8PM Eastern Standard Time on Sunday, October 9th!
Important Information:
To bid on item, simply reply to the topic with a bid amount at least $1.00 higher than the last person's bid.
Remember, there could be more than one page of bids!
If you are the first bid, please start with the "Opening Bid" listed in the first post of each auction under the description.
You must have a PayPal account to bid. You can open a PayPal account at http://www.paypal.com.
Payment is due within 5 days of the auction end. Please do not make us wait to get packages to the post office. Your prompt payment is appreciated.
If you are the winner, you will receive a private message with further instructions.
Shipping can take up to 2 weeks or longer. International bidders are welcome but will need to pay any additional shipping costs.
If you have items you would like to donate to our monthly auctions, please contact our moderators.
CLICK HERE TO SEE AUCTION ITEMS!
Phelps, Rio & Simone rescues by Bullies 2 the Rescue