Welcome to English Bulldog News' Store!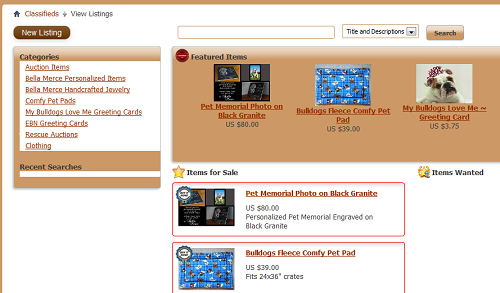 English Bulldog News is pleased to announce its new store!
The Members of English Bulldog News have many talents! So many wonderful talents that we have added a new store to the site where not only can you shop for items to help your fellow members succeed, but a portion of your purchases go toward the English Bulldog News' Memorial Fund!
The EBN Store works just like Ebay. You can "Buy It Now", bid on Auction items, and even leave "feedback".
Just click the store link on the navigation bar or visit
THIS LINK
.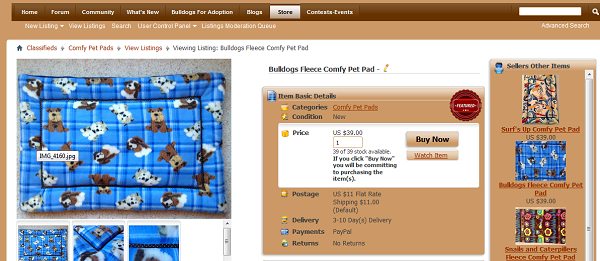 We will be adding more items in the future, so please be sure to check back often!
At the present time, only Staff members can sell in the EBN Store. After we have had the store up a few months, EBN's goal is to also open it up to the Community Veterans.
Please stop by each store and take a look. EBN's store owners and EBN's Memorial Fund thank you in advance for your patronage.
Introducing the first EBN store shops!
Bella Merce by Mavsfan4life
Comfy Pet Pads by JeannieCO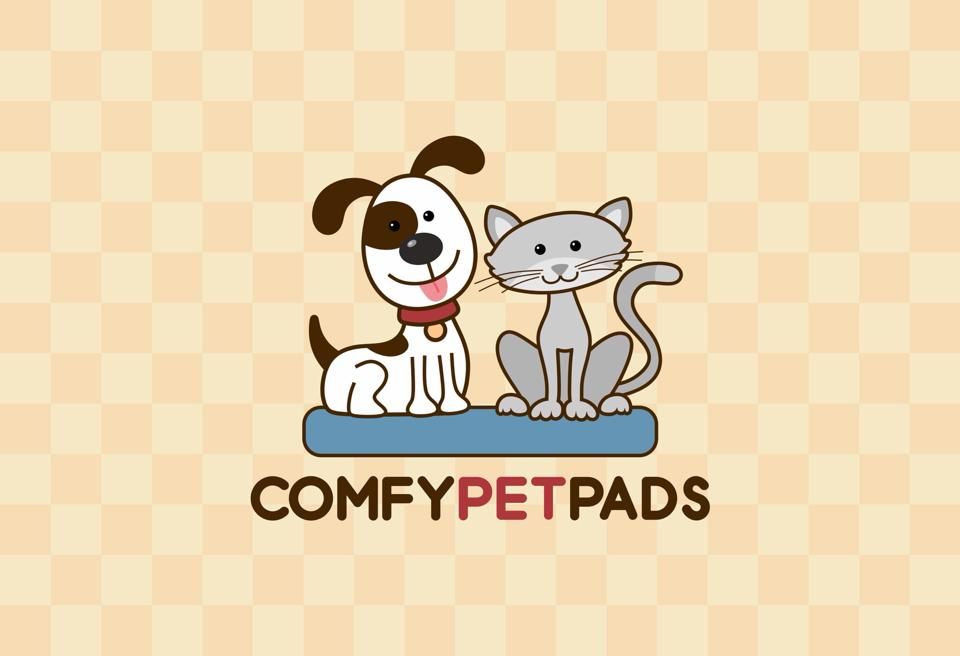 My Bulldog Loves Me Greeting Cards by Libra926