The
4 Paw Members
have cast their votes (Thank you 4 Paw Members!), and the results are in!
The WINNERS of EBN's Halloween Bully
Contest for October, 2013 are:
In order of their Entry, we have a
TIE
!!! You both will be the recipient of a Hoodie from either Cheryl @
Libra926
or myself @
JeannieCO
.
Congratulations to Jodi and her gang
@
Macnaughty
!!!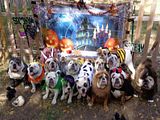 Congratulations to Cassie and Bubbaisapig
@
bubbaisapig
!!!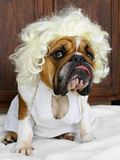 Thank you all Members for participating! It sure was fun seeing all the great bullies in such fun and interesting costumes!
Thank you to all the 4 Paw members who voted!
Interested in becoming a 4 Paw member?
CLICK HERE
to learn all about it!