Introducing EBNís new Rescue Auction Donor award!!
How
SPECIAL
is this Rescue Auction Donor award you ask? Well itís
VERY
special!!! When you donate an item toward our upcoming Rescue Auctions, we are able to help various rescues and individual Bulldogs that are in dire need of medical help! Without donations from members like yourself, our auctions would not be possible! We are ALWAYS in need of donations for the rescue auctions.
This VERY special Award can be yours too!
If you wonder what is done with your item(s) when we receive them, here's what's done in a nutshell. I photograph them and list them in our
Upcoming Auctions
section with
YOU
, that's right,
YOU
, as the "
Donated By
" member. Pretty pawsome huh? Often Wilson, my helper, does quality control checks on your donated items. He goes to the mirrored sliding closet door where everything's kept and as soon as he's done admiring himself, he barks at me or paws the door for me to open it. Then he gives all the items a good sniff and a visual check and gives me his approval that all's good by walking away.
Hereís just a few of the rescues and bullies weíve have been able to support. Did you know that 100% of the Proceeds of our Auctions go to Rescue? Pretty Pawsome if you ask me!

English Bulldog Rescue Network of Houston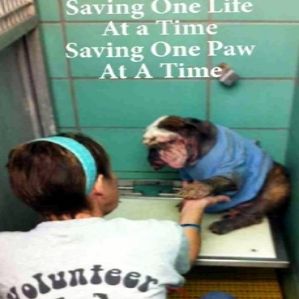 Illinois English Bulldog Rescue (IEBR)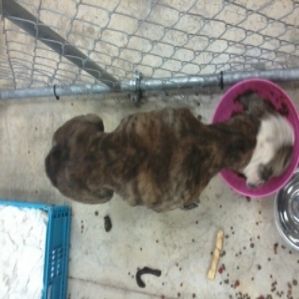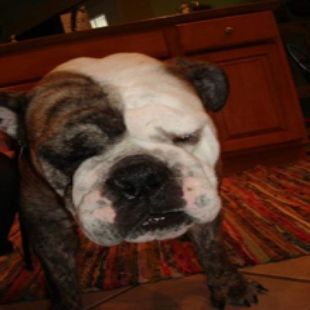 Rescue Ohio English Bulldogs (ROEB)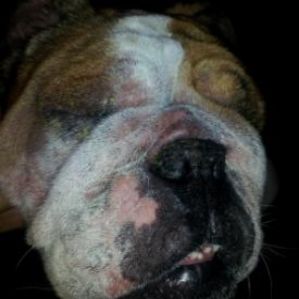 SoCal Bulldog Rescue (SCBR)

adoptaBull English Bulldog Rescue in Illinois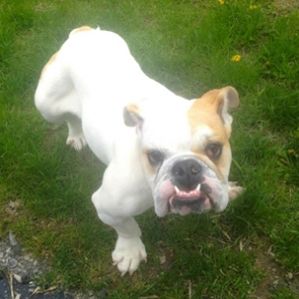 Also including Indiana Bulldog Rescue and others...
If youíre interested in DONATING an item to English Bulldog News for the Rescue Auctions, please contact
@
JeannieCO
, @
BruceP
or @
LariP
.
Thereís no greater feeling than knowing youíve help a Bulldog in dire need.