Our May 2012 Auction for Bullies to the Rescue earned a total of $510.80 and we have been notified that these funds will be used to have two beautiful girls get spayed. Below are these beautiful girls, Biscuit and Evie. I know that I am very proud of our community and actually my eyes are welling up with tears right this very moment, to know that we can make a difference.
I have actually read complaints before about paying an adoption fee for a bulldog in rescue. Almost all bulldogs in rescue not only need to be spayed or neutered, but most need time and money to treat horrible conditions. You all here LOVE and CARE for your bulldogs everyday. Can you even imagine how they would look if they were not on the best food, cared for, and treated inhumane?
Meet beautiful Biscuit. Many of you know of her, she is pretty famous after being found in a dumpster pregnant and rescued by Bullies 2 the Rescue.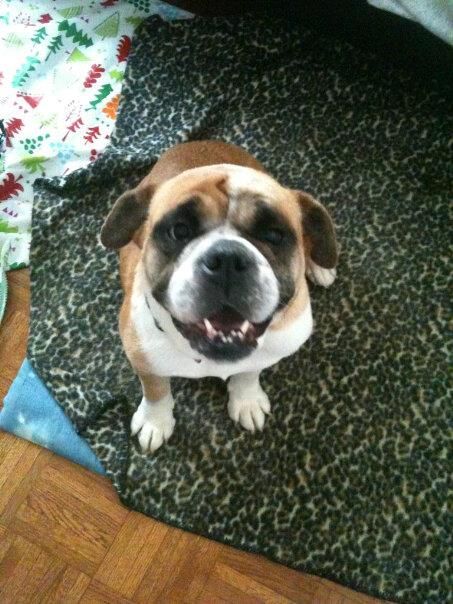 Meet Evie, believe it or not this girl told me "Iz Evie! when miss countey gotted me Iz had a gash behinds my ear and burnt yegsyegs!". How? WHY???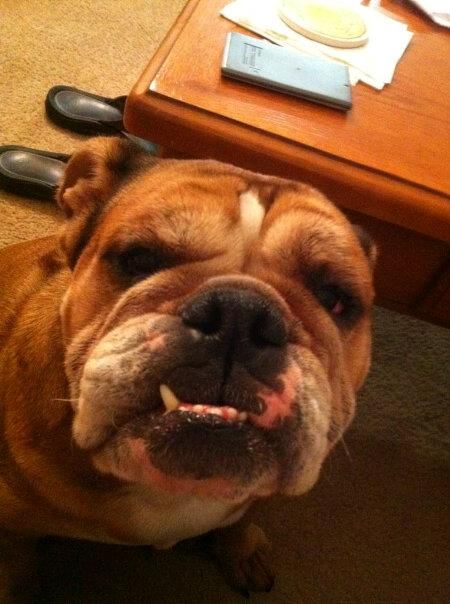 I just wanted to thank you all once again for your support of our monthly auctions, and helping other bulldogs, each day I see what we can do, together we are unstoppable, what we cannot do alone we can do together, and I hug each and every one of you for your support, and I bow with the utmost gratitude to the rescues who take in these bulldogs who were abandoned. You are all angels!
THANK YOU!!!!