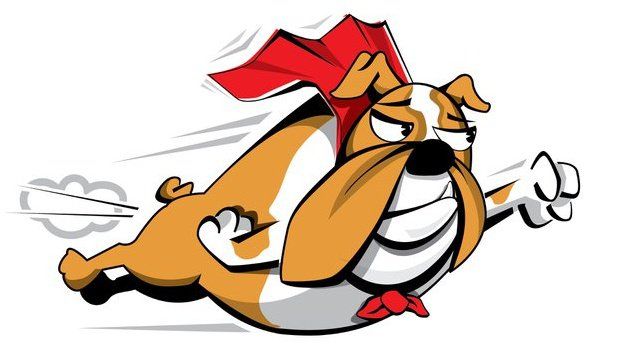 Welcome to our monthly auction! This month's auction proceeds will be going to the Bullies 2 the Rescue.
To those who are new to the forum, each month we are going to host an auction for charity from the 1st to the 7th day. 100% of the proceeds will be given to the Charity that we are hosting it for.
Please visit the following forum URL to view the auctions that are available:
http://www.englishbulldognews.com/fo...tions-charity/
Auctions will end 8pm Eastern Standard Time on May 7th.
Important Information:
To bid on item, simply reply to the topic with a bid amount at least $1.00 higher than the last person's bid.
Remember, there could be more than one page of bids!
If you are the first bid, please start with the "Opening Bid" listed in the first post of each auction under the description.
You must have a Paypal account to bid. You can open a paypal account at http://www.paypal.com
Payment is due within 5 days of the auction end. Please do not make us wait to get packages to the post office. Your prompt payment is appreciated.
If you are the winner, you will receive a private message with further instructions.
Please remember your bid includes shipping!
If you have items you would like to donate to our monthly auctions, please contact @
BruceP
or @
LariP
CLICK HERE TO SEE THIS MONTH'S AUCTION ITEMS!
Have fun and happy bidding!
~About Bullies 2 the Rescue~
Meet Courtney, founder of Bullies 2 the Rescue. I asked her to tell us more about her life long dedication to saving bulldogs, and here is her story.
After 7 years of unofficially rescuing bulldogs, Bullies 2 the Rescue, which serves North and South Carolina, was formally established in 2011. B2TR is one of several related companies, but it all began with Bulldog Voice.
Years ago, I purchased 2 bulldog puppies (Meat and Tater), from a person I thought was a reputable breeder but was actually an online puppy broker. They arrived in poor health, and when I received the paperwork, I discovered that they were imported from Russia -- illegally. When they arrived at my house, they were only 6-7 weeks of age. (For proper physical and emotional development, puppies should not leave their mothers until 8 weeks, or longer – and actually, it's a law.) I was so engulfed with love for my two babies that I couldn't get over the suffering I had put them through by purchasing them and having them endure a more than 20 hour plane transport.
Realizing that I needed to educate myself, I started to do research and found out that I was not the only one who had bullies that were hurt by these people. I launched the website
www.bulldogvoice.com
and collected the stories of more than 100 victims. It gained exposure very quickly, and the Texas Attorney General picked up the case -- as did local lawyer Robert Kleinman. Suddenly, we were on the news, all over the internet, and receiving death threats from the broker of the puppies. She was disparaging me and the information on Bulldog Voice while spreading her misinformation on any website that would let her. When all was said and done, 40 victims joined me to accept a settlement from the brokers, and she was forced to shut down all three websites. She can no longer sell puppies, she has had to sell her house and her Lexus, and she has to pay restitution.
At the time, I was living in Maryland, and soon I rescued my first bullie (Chubba). I was living in a small condo and decided I need more room for my kids to walk around -- and a backyard! I bought a house over the internet and moved to North Carolina. My family grew (more bullies, Sweetpea) so did the need for more money coming into the house. I have a full time job as a Practice Manager for a wellness facility, but that wasn't cutting it. This single bullie mom needed to take care of her kids!! So I established Carolina Pet Pantry,
www.carolinapetpantry.com
, an online pet products business catering especially to the needs of English bulldogs. As the store grew, I turned my garage into a fully finished room with heat/air conditioning, grooming station and beds, which we call the Bullie Bungalow. The Bungalow provides a caring, safe and loving haven for the rescued bullies -- and that was the beginning of Bullies 2 the Rescue and our mascot, Captain Gasalot.
The bullie Bungalow houses some lifers as well as critical care, seniors, and hard-to-place bullies. Among those is the infamous Gobby Bear, a Facebook bullie that came into rescue because of a heighten hearing sensitivity; high pitched sounds and excessive excitement send him into aggressive episodes. He has been accepted into the lifer program at the Bungalow.
This year we have also had the pleasure of delivering 11 English bulldog puppies born to Biscuit, a heartworm positive little lady who was found in a dumpster. With around the clock care and endless vet services, seven of the puppies survived and have been placed in trusted households within the bullie nation. Biscuit is still at the Bungalow undergoing HW treatment and will be spayed as soon as she is healthy enough for surgery.
We have Cannoli -- our "gansta" bullie -- whose stomach has gang-sign tattoos and who is also HW positive. When she arrived at the Bungalow, she weighed only 23 lbs. and continues to be under medical care.
Presley, a gorgeous but misunderstood bullie, was rescued from death row and is also a lifer at the Bungalow. He is now HW negative and enjoying the North Carolina sun while he patrols the backyard looking for 'criminals' and strangers to bark at. You can occasionally find him lying in the shed if he manages to swing the door open.
Pumpkin, our senior, was received with terribly infected eyes (sealed shut) and mammary tumors -- and was on the euthanasia list at her owner's local shelter. She had been put into retirement at the age of 10 after her breeding had lined his pockets for many years -- then he took her to the shelter to be put down. Now a lifer at the Bungalow, she is allowed as much rest, food and treats as she can handle -- and she is playing with toys now.
These are just a few of the characters that reside at the Bungalow. We have a full house and I would have it no other way.
Working full time, running an online pet store to feed my army of bullies, social networking, and taking care of a ton of bullies, leaves little time for much else. But coming home to wiggle butts and bullie smiles is well worth the exhaustion. And to be a part of such a loving community of bulldog owners is a dream fulfilled.