March's Fundraiser Auction was outstanding, thank you to the members of English Bulldog News!
We appreciated everyone's prompt payments, it made our jobs for shipping much easier.
The proceeds from the auction came to an amazing $616.08 after some of the shipping costs were deducted. (Most of the items were shipped at no cost by the person(s) donating the items).
I just wanted to give a well deserved pat on the back to all of you who bid and made this auction so much fun! Thank you to the members who have donated their time to help with shipping and receiving, and to those of you who have donated items for our monthly auctions. If you have any items you wish to donate please message BruceP or LariP for details.
In honor of this occasion, we have also sent mom2bullies the donation "in honor of" card, but this time it was for survival-- it was so wonderful being able to type those words to her.
Here is a screenshot of the receipt sent to the Susan G. Komen foundation: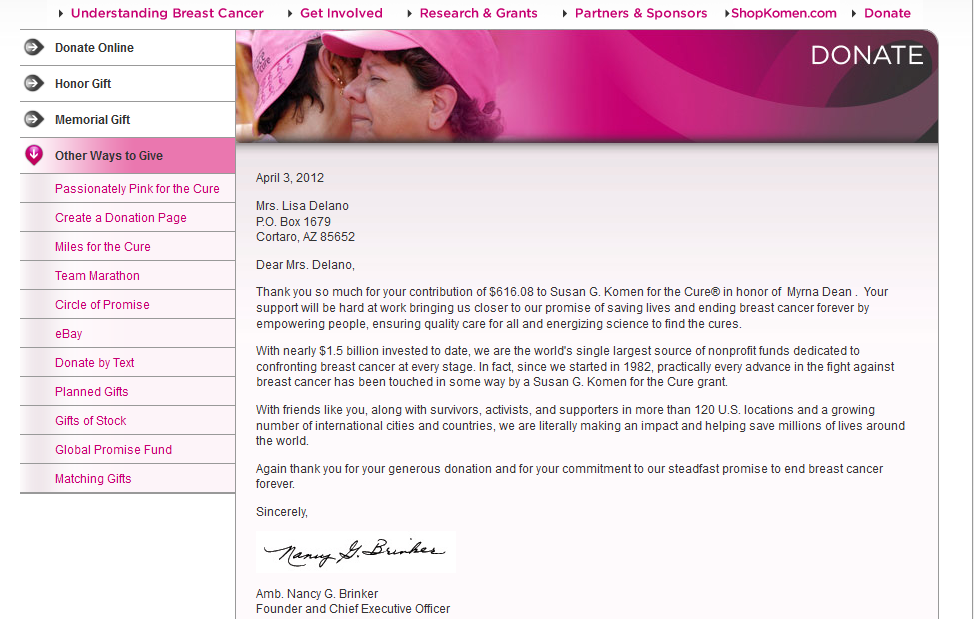 Great job EBN members!