Announcing the winner and runner up of our Bully Halloween costume contest! As always, thank you to the 4 Paw Members for casting their votes! Interested in becoming a 4 Paw Member? Visit
this link.
Congratulations to bubbaisapig for winning the Halloween costume contest! Bubba makes such a handsome caveman!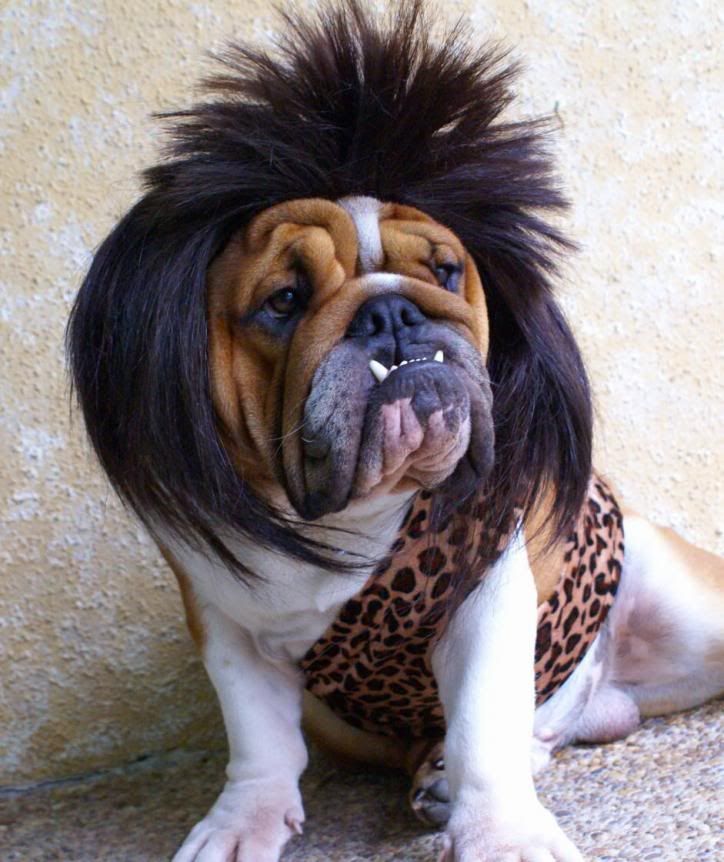 Congratulations to the runner up JeannieCO, Wilson looks mad about pirate dress up, but he does it adorably!