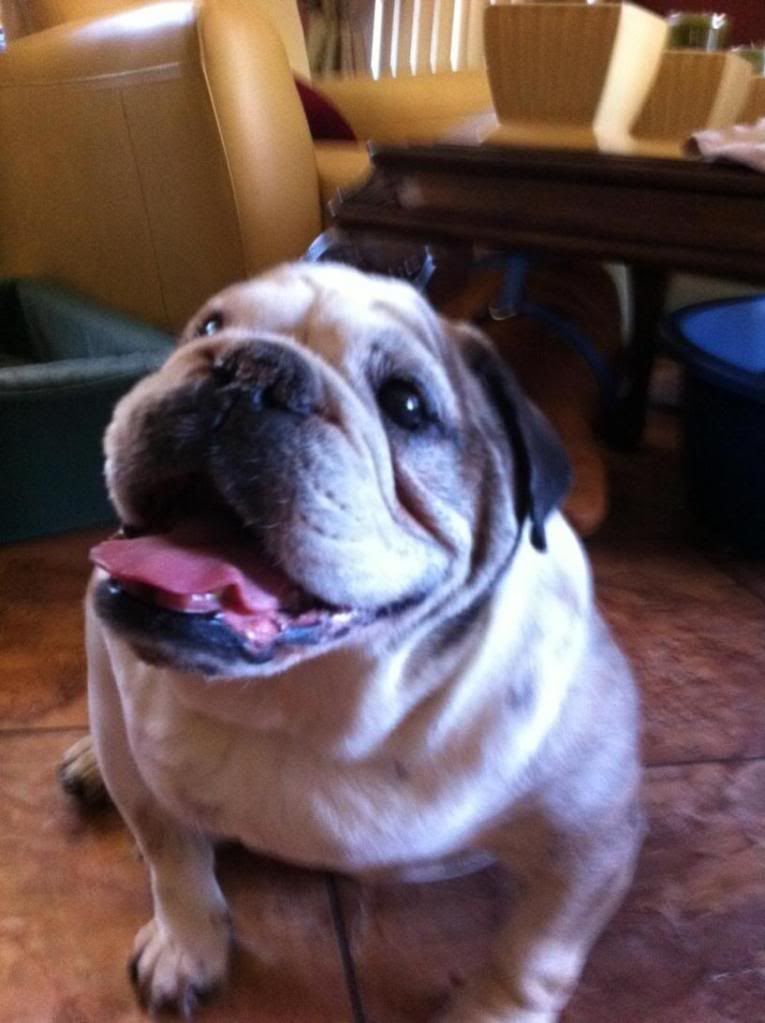 RIP Beautiful Bandit XXOO
It is so hard for me to tell you what has happened. I cannot imagine enduring such a tragic loss. So I will just copy the message I received from Southern California Bulldog Rescue this afternoon.
SCBR & Our Volunteer Val Need Your Help!
Dear Lisa,
Our most valuable asset in rescue is our volunteers; there is no underestimating how important they are and how much they give back to the bulldogs in rescue.
One of our longtime, dedicated volunteers that has given so very much over the years, has lost a great deal in a house fire. She not only lost her beloved bulldogs of her own, but also her cats, other family pets and several SCBR fosters that she was caring for at the same time. In all, she lost 6 bulldogs and several other pets that were family members. Thankfully, her entire family was away from the home when it first started. She has opened her home and her heart to animals, particularly bulldogs and our rescue dogs, so this was a devastating loss for her, on top of the loss of her own personal things in the home.
With friends and family close by, she will find the warmth of a home with friends while she picks up the pieces of her life and gets over the shock of her losses.
At this time, we want to suggest helping Val and her family with financial support while she figures out what needs to happen next. She needs to find a place to move to, deal with insurance, pay deductibles, replace the basics of life and still mourn her many personal losses.
Even the modest of donations would be helpful while everyone assists in helping her move forward with rebuilding her home.
You can make a donation here:
http://scbr.chipin.com/help-our-volunteer-val
We consider you all to be a part of our SCBR "extended family" and we truly appreciate any assistance you can offer at this time to help out our dedicated volunteer in her time of need.
Thank you,
Southern California Bulldog Rescue
If you can help, please chip in. What many of you may not know, is that one of our beautiful Hospice Bulldogs named Bandit lost her life in this fire, including other foster care bulldogs and all of Val's own pets.
Bandit stole our hearts from the moment she waddled her way into our sponsorship. We were all so proud to have been able to help her with her needs. I will include a couple of photos of her and a video below.
Val, you are a saint, and sometimes we must wonder why such a tragic loss has happened to such a wonderful person, who opens her heart to animals in need everyday of her life. My deepest and sincerest condolences cannot even be enough, but we must let you know that you are loved by all here at EBN and wish to thank you from the bottom of our hearts for giving Bandit such a wonderful home.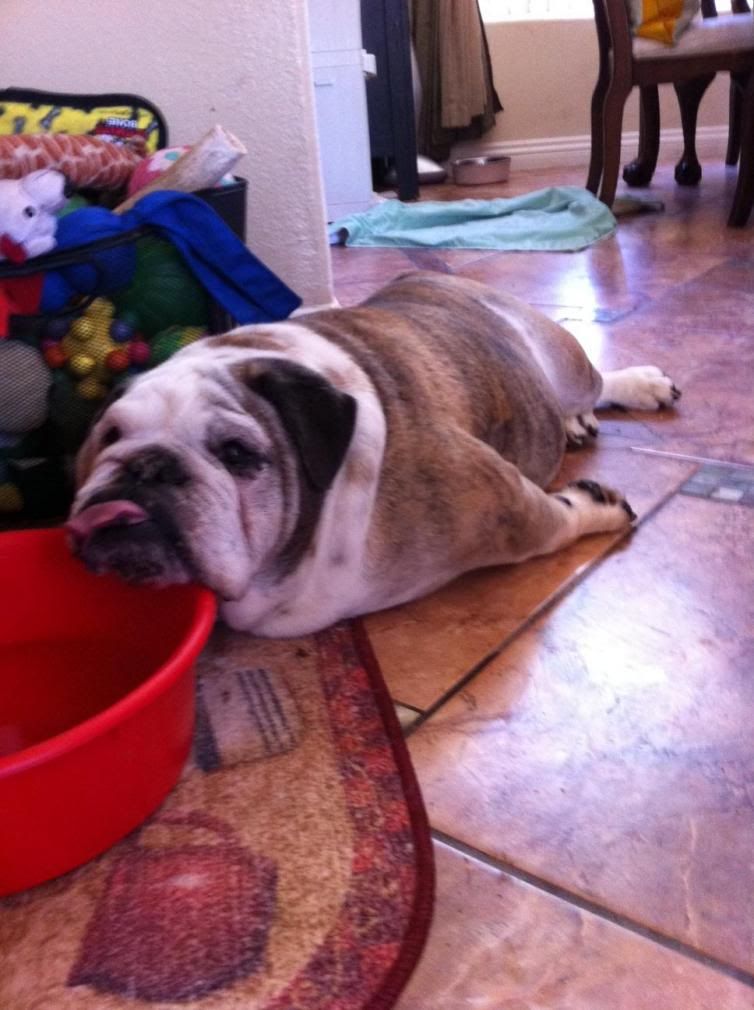 Bandit's Halloween Costume, a beached Walrus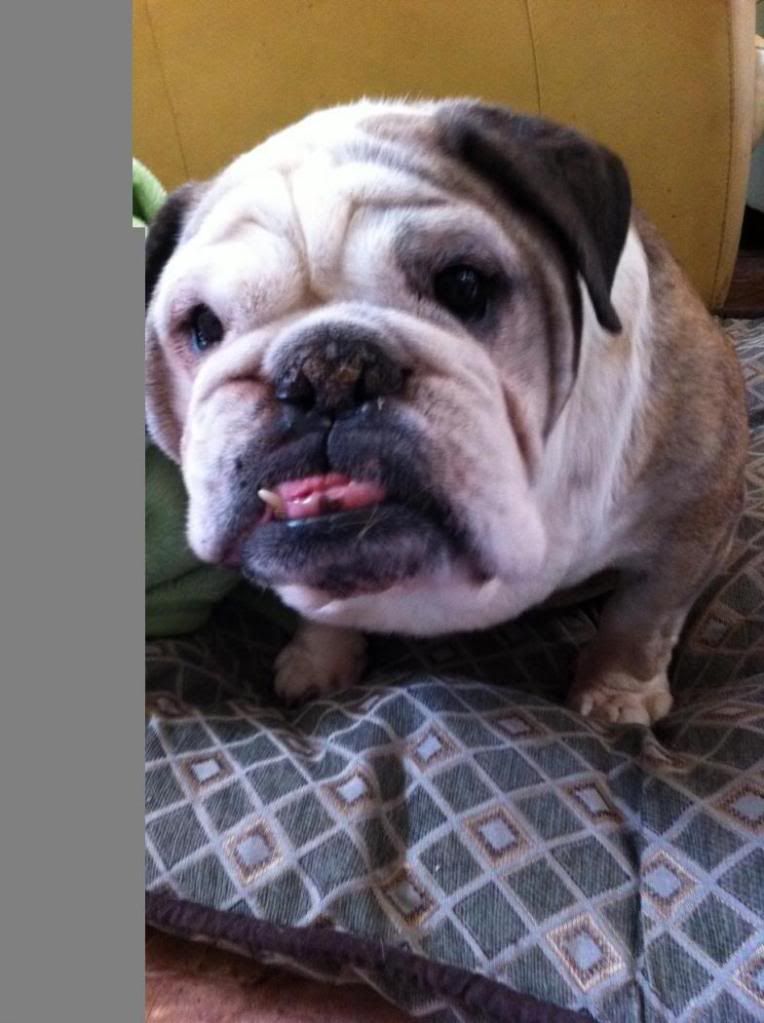 This was just posted a couple of days ago in the Hospice Forum, a picture of Bandit being a "Cali Girl"