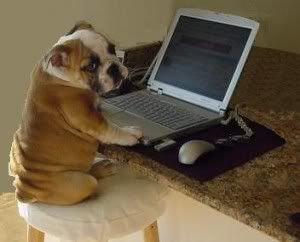 This contest is going to be fairly simple, but I just want to state up front that the writing that is done must be written by YOU!!!
So get out your imagination, and write a story or a poem about bulldogs, your bulldog, or another member's bulldog. All stories and poems will be published in our bulldog stories section of English Bulldog News.
The winner of this contest will receive $25, and an English Bulldog News 4 Paw Members T-shirt!
Please go to
this topic
in the 4 Paw Members Board to submit your bulldog story! Entries must be received before May 20th.
Interested in becoming a 4 Paw Member?
Click Here to learn more