Our community is a peaceful community for families & lovers of English Bulldogs.
Although the administrators and moderators of the English Bulldog News Community will attempt to keep all objectionable messages and posts off this forum, it is impossible for us to review every message, topic and post. All messages express the views of the author, and neither the owners nor the staff at EBN will be held responsible for the content of any messages, topics or posts. If you see a post, topic, blog or any content you find to be questionable, please report it to EBN staff by hitting the report button that is located on each post.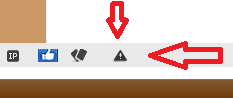 #1. Don't "Bully" Other Members. We are here to
help
each other.
#2. Do not become confrontational or the topic will be closed
#3. Do not advertise puppies or dogs for sale or post words of intent to sell. No breeder links OR breeder names are allowed on the sites, as we do not openly recommend any breeders. We cannot do this unless we were to periodically investigate breeders for quality and living conditions, because not all breeders are what they claim to be on the internet.
#4. Do not post stud services or intent to offer stud services
#5. Do not join just to promote a voting contest you are entered in. Contest promotions on members with under 50 forum posts will be removed.
#6. No racism, foul language, blood/gore, pornography or sexual content
#7. Absolutely no politics will be allowed.
#8. Do not post unsponsored links to other websites.
#9. Photographs cannot be watermarked with
Breeder Name or Kennel Name
. (Photographer watermarks are allowed)
#10. Public postings of fundraisers other than for 501c3 dog rescue organizations are NOT allowed. Any posts asking the members of EBN for funding will be removed. Fundraisers for rescue English Bulldogs are welcome so rescues and volunteers, please continue to share any fundraisers for your rescue.
If you are not sure if your post would be deemed appropriate, please contact one of our
staff members
to find out if it is allowed. Usually though, if you are questioning it, then you probably should not post it.
Many of our members offer advice on health issues. You should always seek the advice of your veterinarian with any information you find here, and EBN cannot be held accountable for any misinformation or bad advice given as each bulldog owner has different experiences.
In Technical Terms:
Code of Conduct:
To allow the EBN community to develop and grow in a healthy and respectful fashion, we have some rules that everyone here needs to follow. Unfortunately, anyone who cannot follow these rules may be banned from using the sites.
You are prohibited from engaging in any of the following:
11.) Deceptive or misleading practices or postings that contain fraudulent statements or misrepresentations that could damage us or any third party
12.) Postings that contain any statements or materials that disparge, ridicule or scorn us or any third party
13.) Taking any action, uploading, posting, streaming or transmitting any content, language, images or sound in any form, communication, public profile or other publicly viewable areas that the EBN Staff, in its sole discrestion, finds offensive, hateful or vulgar. This includes any content or communications that the EBN Staff in its sole discretion deems to be racially, ethnically, religiously, or sexually offensive, libelous, defaming, threatening, bullying, harassing, predatory, pornographic, stalking, or encourages conduct that would violate any law or is otherwise inappropriate
14.) Organizing hate groups
15.) Impersonating that of another person
16.) Uploading, posting, streaming or transmitting any content that contains any viruses, worms, spyware, time bombs or other computer programs that may damage, interfere with or disrupt the Sites or computers or other users
17.) Causing diruption to the Sites or any system, hardware, software or network connected to the Sites
18.) Attempting to hack or reverse engineer any code or equipment in connection with the site
19.) Making a false report of user abuse to the EBN staff
20.) Violating any local, state or national law
21.) Is protected by trademark, copyright, patent or trade secret or subject to thrid-party proprietary rights, including rights of privacy and publicity - unless you are or have permission from the rightful owner
22.) Taking any action that we consider to be disruptive to the normal flow of chat or other activities on the sites, including uploading, posting, streaming or transmitting any unsolicited or unauthorized material, including junk mails, SPAM, excessive mails or chain letters
23.) Distributing commercial content such as advertisements, solicitations, promotions and links to other websites is not allowed if for profitable gain. To elaborate, if you want to post a particular product you use, please either use Ebay, Amazon, or one of our sponsors stores to show the product. All other links will be removed.
Do not post links to competitors websites (bulldog forums & websites)
Allowable links:
Youtube
Wikipedia
Articles and Information from
Non-Competitor
websites
Ebay
Amazon
Photobucket, Imageshack and other image hosting sites
Your Facebook, Twitter and other social media
If we feel the link you have posted is for personal gain (with either promotional or financial gain), it will be removed.
24.) Solicitation of business or engaging in any commercial activity on the Sites
25.) Impersonating any person, including the EBN Staff or any third party
26.) Using, making or distributing unauthorized software or hardware in conjunction with the Sites, or taking or using any data from the Sites to design, develop or update unauthorized software or hardware
27.) Do not advertise puppies or dogs for sale* on the forums! This includes bitches available for breeding and stud services.
(*this includes hints or words that show intent to sell, or that they are for sale)
This is a no toleration policy and will result in an immediate ban.
28.) Do not post stud services or intent to offer stud services
29.) Photographs cannot be watermarked with
Breeder Name or Kennel Name
. Photographer watermarks are allowed.
The owners and staff of the EBN Community reserve the right to remove, edit, move or close any thread; or ban or restrict any member, for any reason, and without any warning.
User Generated Content:
Our site has tools that allow you to communicate with other users and to create, post, upload, share and distribute various forms of content for and in connection with the Sites, including pictures, photographs, videos and other information or materials (collectively, "User Generated Content"). Keep in mind that User Generated Content does not include your blog and message board postings. If you post your insights, ideas, opinions and comments on our blog site or message boards, you cannot prevent the EBN Community or other members of the community from using them, and you give your consent to the EBN Community and anyone else to use your posts in any manner.
LICENSE AGREEMENT FOR USER GENERATED CONTENT
If you post, upload or make available any User Generated Content on our Sites, you will still own the User Generated Content (assuming you have rights to own it) but you are giving us the right to use your User Generated Content. If you create, transfer, share, send, submit, post or upload any User Generated Content to our Sites, you grant us certain rights to use it (described below) without getting your further permission or having to pay you for it.
In legal terms, by transferring, sharing, sending, submitting, posting, uploading or making available User Generated Content to these Sites, you grant the EBN Community a worldwide, royalty-free, perpetual, irrevocable, non-exclusive right and fully sub-licensable license to use, copy, reproduce, distribute, publish, publicly perform, publicly display, modify, adapt, translate, archive, store, and create derivative works from your User Generated Content, in any form, format or medium of any kind now known or later developed, both on these Sites and other online locations, and in other forms or media off the internet. You waive any moral rights you might have with respect to any User Generated Content you provide to us.
In addition, by transferring, sharing, sending, submitting, posting, uplaoding or making available User Generated Content to these Sites, you acknowledge that other users of the Sites may user your User Generated Content. The EBN Community is not responsible for enforcing any rights you may have with respect to your User Generated Content against other users. If you have a dispute regarding this with another user of the site, you are responsible for contacting the other user directly; do not contact the EBN Community.
Privacy Policy:
English Bulldog News keeps your e-mail address only for communications with English Bulldog News. We will never give your e-mail address to a third party without permission of the user. All communication preferences with English Bulldog News can be set up within your user profile as well.
English Bulldog News uses 3rd party advertisements to generate income to pay for the website server and software costs. This website cannot exist without them, therefore we must keep them on our site. Cookies within your computer will store sites visited and we do not in any way support any advertisers claims. Any problems you have with any 3rd party advertiser needs to addressed to them, and English Bulldog News does not hold any responsibility for any legal claims.
However, we do try to filter and remove any advertisements we do not like, any we remove all breeder advertisements we see because we cannot be certain they are not a scam. Please report any of these that you may encounter while visiting our site.